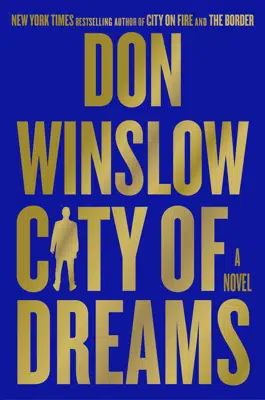 This cover image released by William Morrow shows "City of Dreams" by Don Winslow. (William Morrow via AP)
City of Dreams is the middle book in a planned trilogy that began when a stunning woman emerged from the surf at a Rhode Island beach in last year's "City on Fire" and sparked a war between the state's Irish and Italian crime families.
Now, as the latest installment opens, Danny Ryan leads what's left of the defeated Irish mob on an epic, cross-country journey in search of a new home and a measure of safety from the Italian gangsters, the Rhode Island State Police, FBI agents and a growing number of other pursuers dead set on putting them in the ground.
If the story reminds readers of Homer's "The Iliad" and Virgil's "Aeneid," in which jealousy over a beauty named Helen sparked a war between the Greeks and the Trojans, it should. Winslow peppers his yarn with allusions and quotes from the epic Greek poems, casting Ryan in the role of a modern-day warrior at odds with his fate.
With the Danny Ryan trilogy, Winslow seems destined to claim a place beside Mario Puzzo's "The Godfather" on the Mount Rushmore of American crime fiction.
For the full text of my review for The Associated Press, please click here.